The Street Musician
Oil, 16"X20"
No need of big stages or expensive venues! You can be happy on the street if love what you do.
When I started getting out to overcome grief and reconnect with the outside world, one day while strolling on the Spring garden Road in Halifax, I saw a girl playing guitar, smiling, with her eyes closed. I was just fascinated by her pretty smile and soulful music! She was my superstar that day as she made me smile after a long time!
Here she is on my canvas, The Street Musician.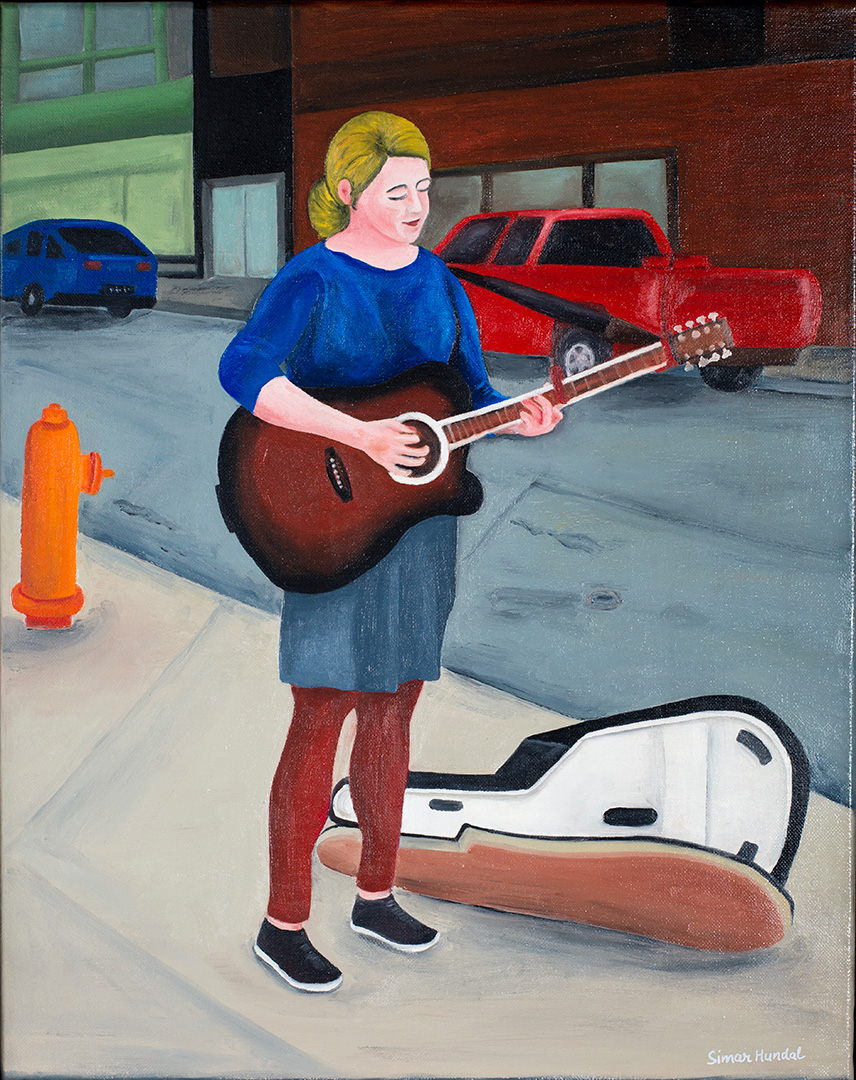 The Splash
Oil, 16"X20
While quietly watching a Jew family enjoying the waves at Peggy's cove, I noticed that while the man enjoyed watching the big splash, woman turned away quickly to avoid getting wet. They both reacted differently and were right in their own way!
When challenges come suddenly like a splash, some face them boldly and others walk away to keep safe. They are all right in their own perception.